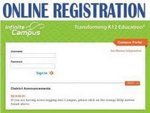 Online Registration Available!
If you are registering a child for Pre-K, please call 775-727-1875 first.
If your child attended JG Johnson School last year, you do not need to re-register your child. If you have moved or changed your contact information, you may log into the Parent Portal and update that information.
Registration for new students will begin July 24th from 8:00-1:30.
Please have the following information with you when you come to register your child:
Parents will need to bring the following items to register their students:

Certified Copy of Birth Certificate

Up-to-date shot records

Two (2) forms of proof of residential address (utility bill, rent receipt, or lease/mortgage contract)

Guardian photo id

Guardianship and/or custody papers (if applicable).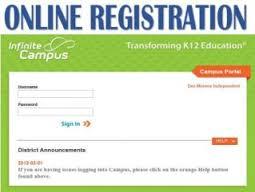 <<
https://nye.infinitecampus.org/campus/OLRLogin/nye
If you should have any questions, please feel free to call the school office at (775)727-6619.

Our fax number is (775)727-7885.
Complete online registration and call for an appointment! If you are new to the area or transferring from another school, online charter school or Homeschool) a new enrollment is required. Enrollments are done by appointment. Please contact the school office at 775-727-6619 ext. 303 to make an appointment to enroll your student. Prior to your appointment you will need to go to the following link to register your student:
We look forward to having your student attend JGJohnson Elementary School.
Contact Information: 775-727-6619 School Office and Fax 775-727-6619
Extention 303 Lori Ince, School Secretary email: lince@nye.k12.nv.us
Extention 301 Sharon Braithwaite, Registrar email: sbraithwaite@nye.k12.nv.us
Extention 300 Ginny Berquist, Pre-K Clerical Aide email: vberquist@nye.k12.nv.us
Thank you.