JG Johnson's Science Club is featured in the Pahrump Valley Times. Please click on the link or the picture to view the article.
http://pvtimes.com/community/new-science-club-debut-jg-johnson-elementary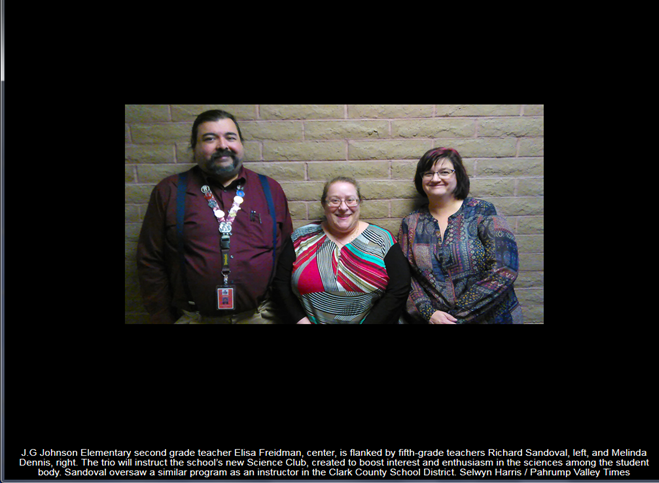 At the beginning of the school year Mrs. Friedman came up with an idea to bring Science to JG Johnson Elementary School. After recruiting Mrs. Dennis and Mr. Sandoval and with the support of Mr. Gabrylczyk; the science club was born. Science club is an after school activity that students have the chance to sign-up for. At this time we have a waiting list of 30 students.
Over the past few months the students in the Science club have done some interesting experiments and have learned many new things. The students have made Ooblek and Glob. They also have been exposed to STEM, which stands for Science Technology, Engineering, and Math. In Stem students have the chance to solve different problems. Stay tuned! More exciting news to come!!